Outdoor PtP & PtMP Solutions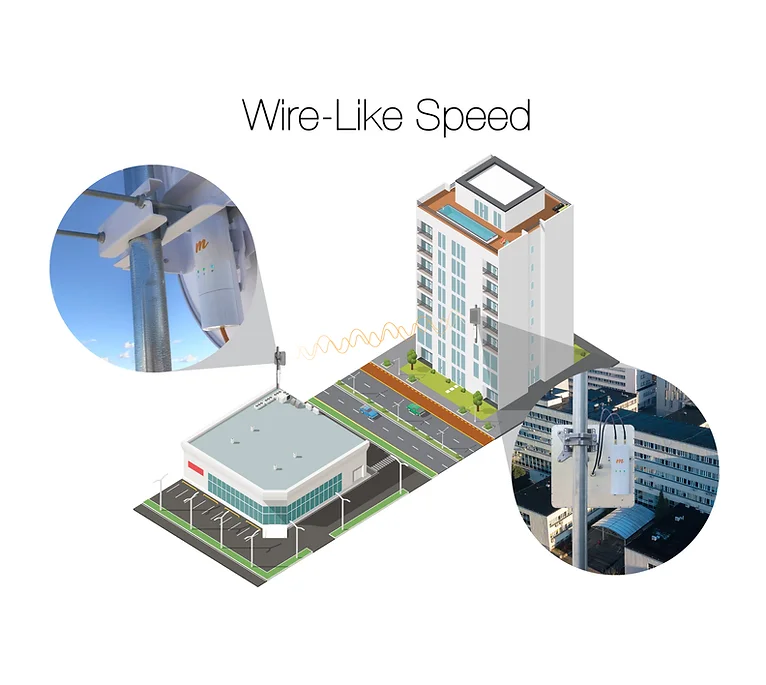 Point-to-Point (PtP) Wireless Backhaul Solution
We partnered with world-class outdoor wireless network vendors to bring fiber-fast, fixed wireless solutions for point-to-point (PTP) links. We have year-round experience on designing and Implementing short, medium and long-distance links, which can operate in licensed and unlicensed frequencies, engineered for real-world conditions such as telecommunication network backhauling, smart-city surveillance, wireless Internet Service Provider (WISP) operations and more.
Point-to-Multipoint (PtMP) Wireless Access Solutions
Our fixed wireless solutions excel in PtMP Access links in urban, suburban and long-distance tower settings. Delivering superb speed to every device on the network and get the industry's best return on investment. PtMP wireless can be deployed anywhere looking to stream CCTV feeds from the street to the ultra-fast broadband from a fibre-fed tower, or from a suburban MicroPoPs to feed internet to the home. We have the expertise to design and deliver PtMP wireless access solutions to suit your requirements. We first understand your specific challenges then build the solution to offer the highest performance and the price.